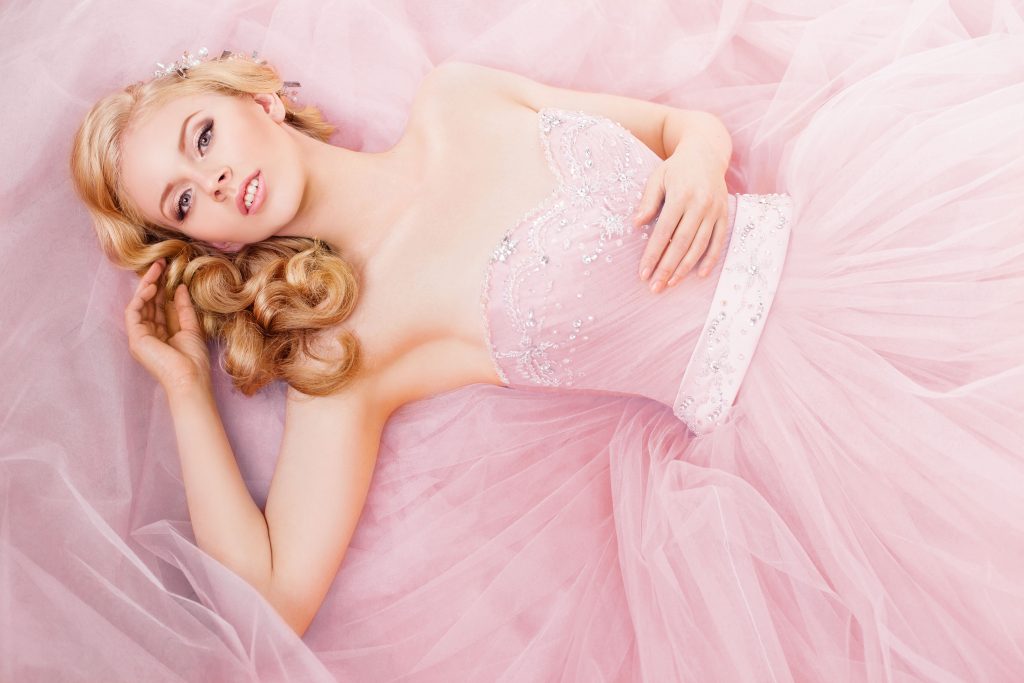 Choosing your wedding dress is one of the most exciting tasks of your wedding preparations! This is when you are finally able to free your inner princess and wear the most fabulous dress for one day.  In order to help you choose your dream wedding dress among all Ottawa wedding dresses, take a look at some of the best 2017 wedding dresses trends.
The plunging neckline: if you want 'sexy', this year's plunging neckline trend is for you! The 2017 V-necklines plunge very far down close to the navel area, for a very sexy, yet classy look!
The cutouts: along the same lines, 2017's trend wants to show skin! Well placed cutouts (back, side gaps etc.) to reveal just enough of your skin to be alluring without being ostentatious.
Sheer illusion: far from being indecent, the fabric is placed on strategic cutouts or covers the bride's entire body and gives a see-through illusion! The sophisticated embroidments are strategically placed and provide a stunning illusion without being tacky.
Colors arising: bring on the colorful Ottawa wedding dresses! This year's favorite colors are declined in shades of pink, violet, mint, or fuchsia.
Big bows: far from being your small cute bows that you put in your hair as a little girl, those are huge over the top bows! ON your waist, or on your back these bows are made to attract the eye and centre the attention!
Long sleeves: perfect for autumn Ottawa wedding dresses! 2017's trend put long sleeves and body-hugging wedding dresses on a pedestal! Very classy, yet natural looking dresses that flow perfectly from head to toe.
Higher hemline: want to show your legs during your wedding? Well, 2017's new trend lets the bride uncover their legs by creating higher hemlines! Show your beautiful heels by choosing a high-low design this year.
Feathers: be as light as a bird this year and choose feathers for your wedding dress! Weightless texture, and well-placed feathers will give your wedding dress an airy feel!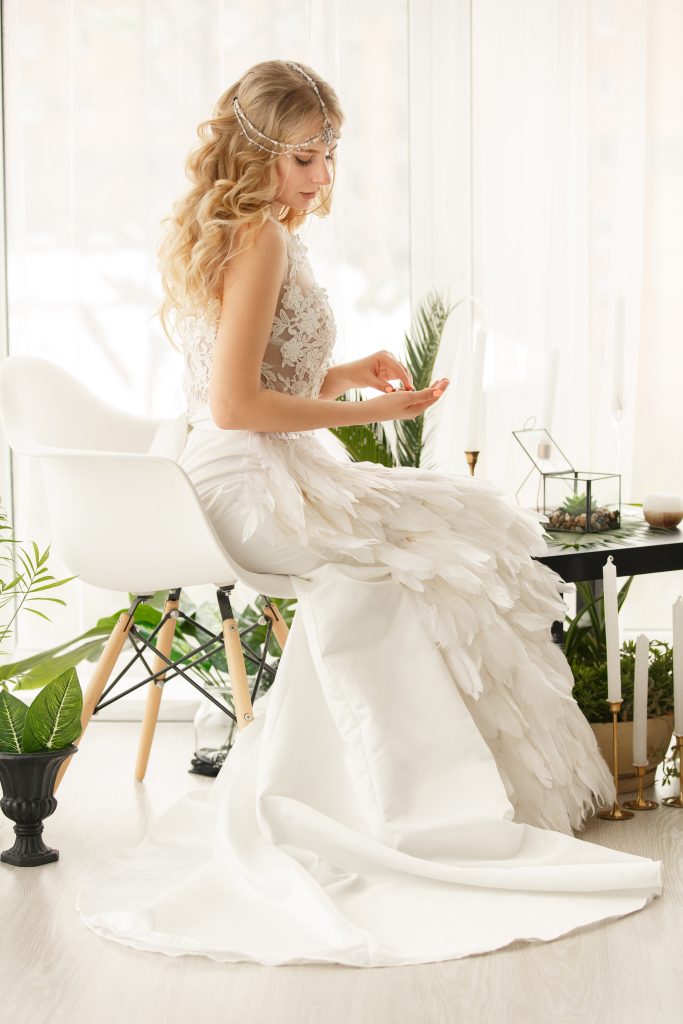 Halter neck: perfect combination for brides that wish to cover themselves without covering all! Halter gowns bring a delightful elegance and simplicity to this year's wedding dresses trend.
Florals: an all time classic revisited this year! Embroided in your shoulder straps, or 3 dimensional flowers sticking out of your skirts, the floral patterns bring a fresh and elegant feel to this year's wedding dresses.
Ottawa wedding dresses have a lot to offer this year in terms of style and patterns. Be creative, let your inner princess speak and choose the most beautiful wedding dress for you!
Posted in
2017 Wedding trends
,
Ottawa Wedding
,
Wedding
,
wedding dresses
Tags:
2017 Wedding Dresses Trends
,
2017 Wedding Trends
,
colored wedding dresses
,
ottawa wedding dresses
,
ottawa wedding trend
,
Wedding Planning
,
Wedding Tips