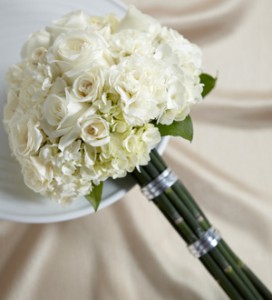 The flower designers at Crown Floral Boutique can create bouquets, boutonnieres, arches, aisle runners and other floral decorations to make your wedding ceremony and reception extra special. Call or email us to set up a consultation and see what we can do to make your wedding ceremony a dream come true.
Book your wedding flowers with Crown Floral Boutique and receive a free throw bouquet!
Crown Floral Boutique is located at 3B-900 Watters Rd., Orleans, ON K4A 0B4. Click Here for more information.
Posted in
Bridal Flowers
,
Ottawa Bridal Bouquets
,
Ottawa Gatineau Wedding Events
,
Ottawa Promotions & Rewards
,
wedding bouquets
Tags:
Bouquets
,
Crown Floral Boutique
,
Ottawa Wedding
,
Ottawa Wedding Flowers