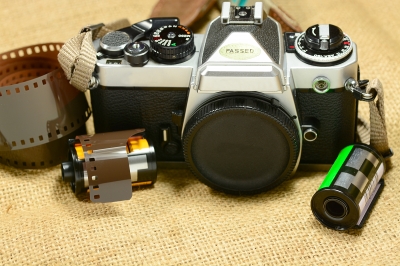 Many women will be meeting wedding photographers for the first time at local wedding shows, I know that's when I met the woman who photographed my wedding. But not all photographers are equal. There are people who are professional photographers for a living, but lack imagination, style and substance. These might seem like empty words, but believe me, if you book someone who's purely in it for the money and not because they love what they do, you'll be the one whose imagination will be used to take the fun pictures of your wedding party, whether you want special effects or even the choice of black and white prints.
When I was planning my wedding, the photographer I wanted was booked so I chose another photographer whose pricing I decided made up for the fact I wasn't getting my number one pick. But no one told me I could shop around, or go outside my own city to find a photographer. In the end I had a photographer who wouldn't come and photograph my wedding dance because she wanted to start back home, not to mention my husband and I were the ones who had to ask for black and white pictures because the photographer didn't think anyone would be interested in them. We also had to tell the photographer we wanted stylistic photos, even then she only took them in black and white and never offered to film them in colour as well. Looking back these are rookie mistakes on my part, but also probably because this was back before digital photography really took off, and the person I hired was probably thinking about her bottom line as well having to print off all those pictures.
When you go through the portfolio of photographers look for an abundance of photos that show strong emotion, play with colour and light, have juxtaposition and composition in equal proportions. Lastly look at how the pictures have been bound, what does the final product look like that you'll be paying for. Presentation is everything! Also ask about the proofs, do you get to keep them?
And how do you know you've found a fabulous photographer? Ask to see a collection of their non-wedding work. What type of photos do they take for fun? These pictures will tell you whether they're an artist or not. Lastly you should be making a list of the photographers you do like and take notes so at the end of it, you'll know which one is the photographer you are going to hire. And as with everything in wedding planning, referrals are the best way to start.
Posted in
Finances
,
Marriage
,
Ottawa Wedding
,
Ottawa Wedding Photographers
,
Ottawa Wedding Photos
,
Ottawa Wedding Planner
,
Wedding
,
Wedding Planning
,
Wedding Tips
Tags:
Ottawa Wedding Planner
,
Ottawa Wedding Planner tips and advice
,
Photography
,
tips and advice for wedding photos
,
wedding photographers
,
Wedding Photography