Hey there Ottawa brides-to-be, are you ready to see the 2014 line up of wedding couture that will make your husband-to-be weak in the knees? We have gathered a collection of wedding styles that fits all body types and forward thinking brides.
We have picked out the most dramatic and beautiful dresses to get the inspiration juices up and flowing. No matter what time of year you're planning to say "I do", say it in style!
There is the ever classic Ball Gown which will make you feel like a princess. These flowing dresses will glide down the isle and the dance floor making your wedding dreams come true as you and your Prince Charming say, "I do."
Flute Gowns have the romantic look that hugs the curves of the body, but then elegantly flares away at the bottom.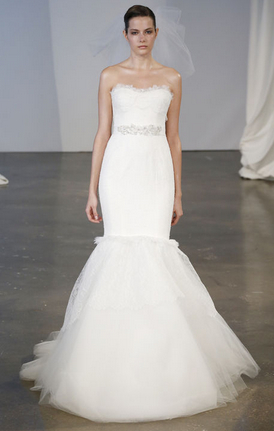 A trend we see happening is a flapper inspired look of simple chic dresses that are not only fun to wear, but make your walk down the isle even more striking.
These above-the-knee gowns can be effortless and dynamic depending on what look you're trying to achieve. These fun gowns can be accessorized with a great pair of legs.
Which of these styles best suits you? Comment below on these 2014 trends, we want to know what you think Ottawa!
Posted in
In the News
,
Ottawa Bridal Gown Shops
,
Ottawa Wedding
,
wedding dresses
Tags:
2014 Wedding Trends