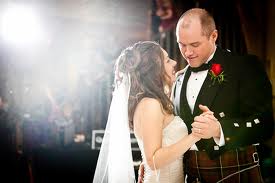 As Canada's capital, Ottawa is certainly one of the world's more well known cities, originally founded as Bytown in 1826.
Regularly making it in "the best cities to live in" lists, Ottawa was recently ranked as the best Canadian community to live in in 2012, a status that is backed by its balanced take on industrial growth, biodiversity and cultural growth.
As a location for dream weddings, Ottawa easily satisfy the premises and pretexts the most fickle of brides and grooms would look for in a city, an understandable want that is justified by the fact that weddings are momentous occasions that can't be taken lightly.
With its booming economy and eclectic arts and culture scene, getting married in Ottawa is sure to be a memorable occasion, not just because it was once ranked as the third cleanest city in the world, but also because of the unique cultural treasures one can encounter within Ottawa's bounds.
From museums to theater houses, the range of activities and adventures in Ottawa are sure to pique the interests of event the most discerning of couples, along with their family members and friends.
As home to countless wedding planning/organizing service providers, to-be weds won't have any trouble in planning and preparing for weddings in Ottawa, whose range of function halls and wedding venues are as diverse as its people's culture.
What's more, hustling and bustling is not something to-be weds are liable to experience in Ottawa weddings, with the city's laid-back feel soothing and calming enough to pave the way for a memorable wedding celebration that would live up to how ideal weddings should be.
Posted in
Ottawa Wedding
,
Ottawa Wedding Planner
,
Wedding
,
Wedding Planning
,
Wedding Tips
Tags:
Ottawa Wedding
,
wedding
,
Wedding Tips