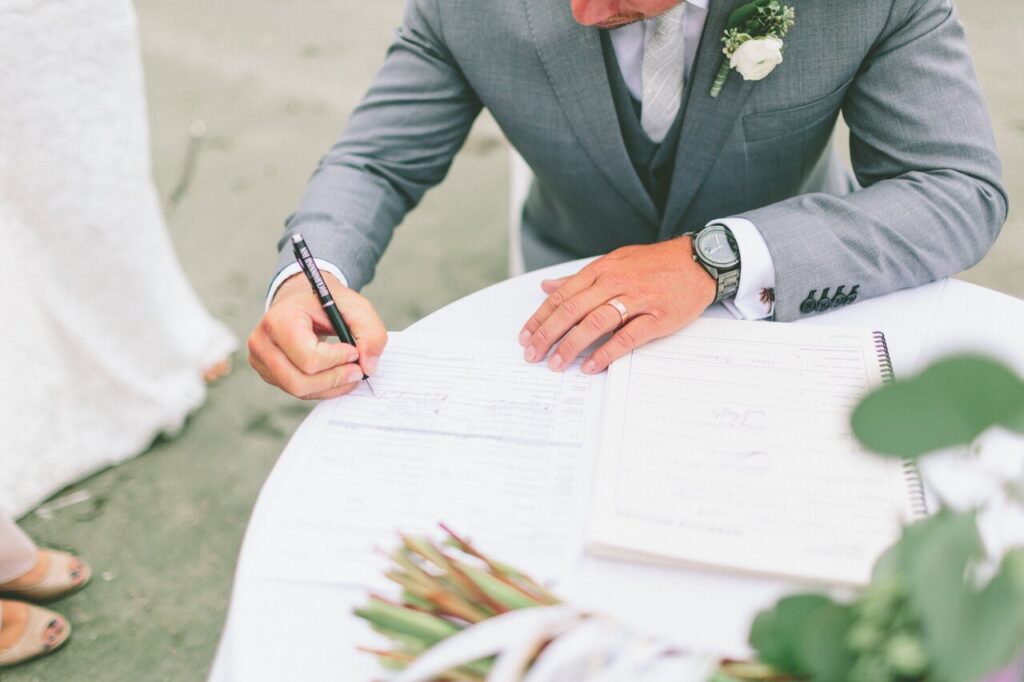 Where to Get Marriage License: From a Marriage Licence Issuer (MLI) at any Registry Agent Office.
ID Requirement: Proof of identification such as a Driver License, passport, or birth certificate. You also need to know the full names (maiden name) and birthplaces of your parents.
Residency Requirement: You do not have to be a resident of Canada. However, you must apply together.
Previous Marriages: Proof of the divorce or annulment in the form of the Certificate of Divorce or Decree Absolute must be provided.
Widowed: Proof of death is required.
Covenant Marriage Option : No.
Waiting Period: None.
Fees: Rates may vary between Marriage Commissioners. Some require cash only.
Other Tests: No other tests required.
Proxy Marriages: No.
Cousin Marriages: Yes.
Common Law Marriages: No.
Same Sex Marriages: Yes.
Under 18: Applicants under 18 years of age but over 16 need to have parental or court consent. The consent form must be signed before a marriage licence issuer, the clergy performing the ceremony or any person authorized to take affidavits. A male minor, under the age of 16 years, may not get married under any circumstances. The law does state that in some situations, a judge may say that parental consent is not necessary. It might be possible to marry under the age of 16 if you get a letter from a medical doctor saying that you are the mother of a living child or you are pregnant.
Witnesses: Two over the age of 16.
Miscellaneous: License is valid for 90 days.
Posted in
Ottawa Wedding